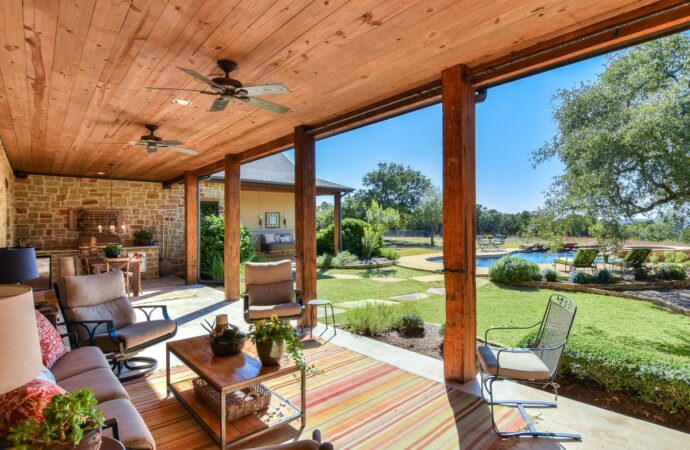 Houston, one of the populous cities in the U.S., Texas, is at the fourth rank, with an estimated population of 2,325,502. Major business districts lie on the outskirts of Houston, such as Uptown, Westchase, and Energy Corridor. It is also encircled by Beltway 8 and State Highway 99 significant highways. This suburb is well known for the skyscrapers, industry of energy petroleum, and space exploration. The city flourished with Theater District, Bayou Place, Sundance Cinema, Space Center Houston, Chinatown, and Mahatma Gandhi District. Thus the best place to stay and visit.
 If you, too, had decided to cover your home with greenery and discover the best and most efficient landscape designers and planners for your garden, then we WOODLAND Landscape Designs and Outdoor Living Areas are here to cater to you. We shape one's sympathetic imagination and fantasy into reality. Our specialty is that we work at a reasonable time and cost.
In the most attractive type of landscape designing, i.e., woodland landscape designing, we have the best class. Our company has proficient professionals in the city and decent crew workers. We have two main credos of our work that allowed us to have this name and fame today. One is that we never let our customers disappointed or discontented. Another one is we never duplicate the designs; every time parses the unique, rare, and masterly designed pieces. 
Moving forward, we will discuss the main features provided by us. We let the pathways be windy rather than the straight ones, which adds on the beauty, of the curved beds, and we manage the greenery part as a layer featured. We never compromise in decoration, and the small thing is taken into consideration, such as bridges, mirror glass orbs, birdbaths, and houses for pets, and also manages with a comfortable place to rest with proper relaxing shade. We examine factors like soil, light, and drainage too. 
 We use the best contrasting color of the items as we are aware that small things make significant changes. Our outdoor living space is featured by swimming pools, lined walkways, fire pits, and a variety of trees, a Mediterranean Patio, a long-lasting deck and benches, lights, panes of creepers, and flowers.
We provide other services too such as trimming, replacement of defective decorative materials, aerating and fertilizing the garden, gutters protection and clearance, garden cleanliness, polishing, waterproofing of materials, and much more. We deal with such issues in a few numbers of hours. And for your convenience, we provide a bundle of vouchers and packages with discounts to let you customize your house in the best manner.
Here is a list of our services you can get at Woodlands TX Landscape Designs & Outdoor Living Areas:
We service all of Texas. Below is a list of cities most of our services are at on a daily basis: