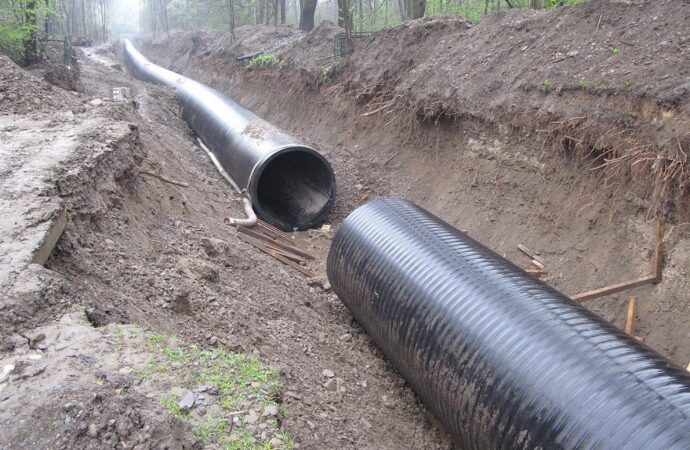 Everyone should have a well-designed Drainage System. But did you know that to design a Drainage System, a lot of time needs to be poured into the design considerations? There are multiple physical factors that can affect the design of a drain which must be considered before jumping into such a project. The most important aspect to consider would be the capacity that the pipeline is able to contain. Pipelines can prevent stormwater damage to your properties. It can also help to reduce surface water to an acceptable level for the community. In other words, this helps to decrease the probability of your area to get flooded. Something to note would be that pipelines don't often follow the drainage path, instead, they are mostly aligned with property boundaries.
Did you know that roads and reserves should be located along the valley so it can also serve as a major drainage system? What is a major drainage system? This system addresses the runoff from storms. If compared with the minor drainage system, the major drainage system should be able to contain a higher peak flow. In general, it should be able to withhold a 100-year Average Recurrence Interval.
When designing a Drainage System, it is best to seek consultation from a Civil Engineer. This is exactly why we are extending our services to you! Introducing, Woodlands Landscape Designs & Outdoor Living Areas. 
Our team consists of highly trained professionals who are capable of supporting you with your landscaping needs, this includes designing and installing your Drainage System! Remember to consider and inform us about your budget allocation for this project. In the meantime, our team will get cracking on some design proposals for your Drainage System.
We will also explain to you the reasoning behind the concept of each design. You, as the client, will have the final say. We will only proceed with the project if you approve of our design proposal. Once we get a green light from you, our team will be able to dive into your project, which means that your Drainage System will be ready in no time!
Here is a list of our services you can get at Woodlands TX Landscape Designs & Outdoor Living Areas:
We service all of Texas. Below is a list of cities most of our services are at on a daily basis: